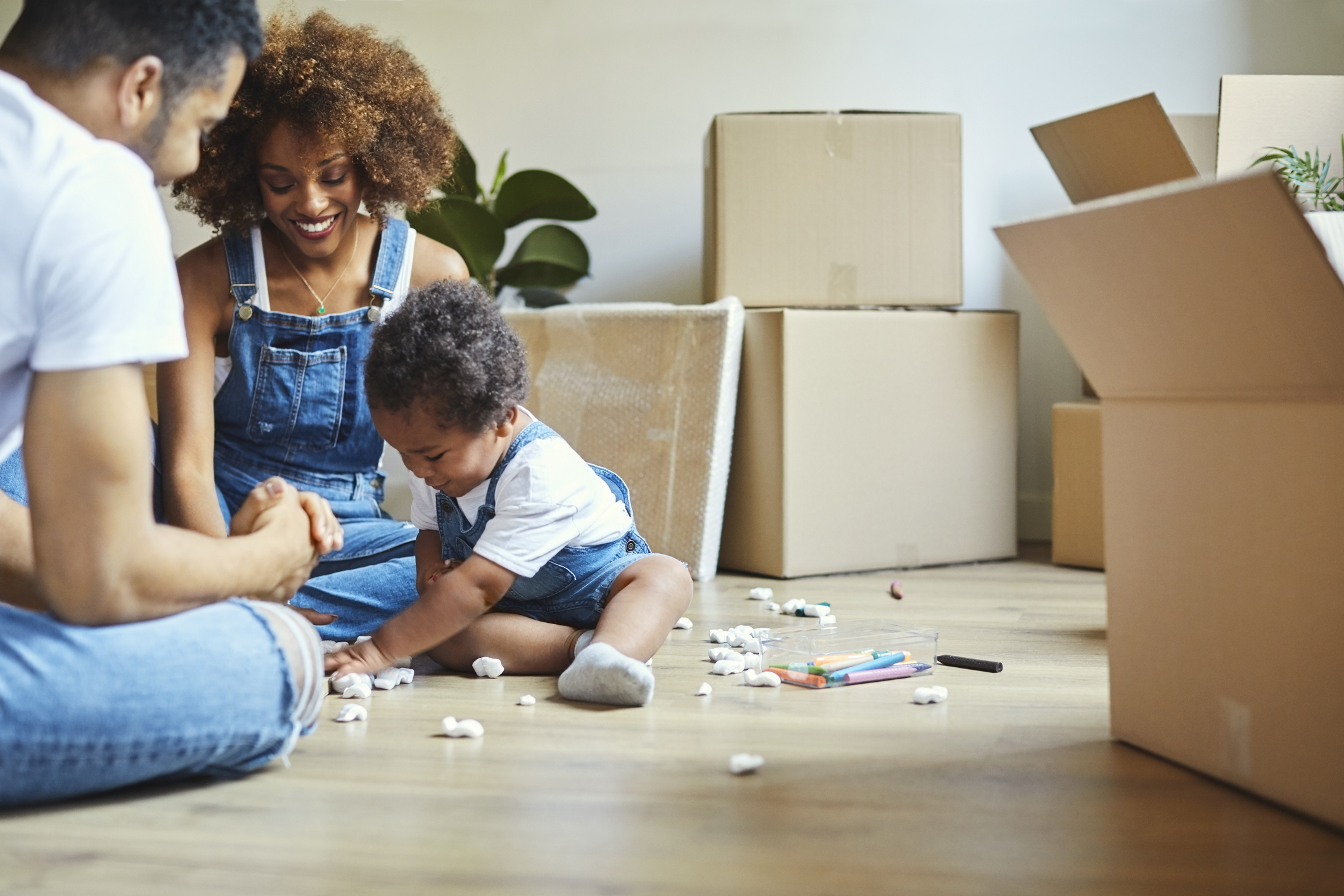 Some homeowners along the Gulf Coast through the Sarasota area may ask their local flooring company to install tile flooring throughout their entire home. This is an option that works well for many, especially if they love tile flooring. Tile stands up well to water so it can go in bathrooms, laundry rooms, and the kitchen. But for many families, tile isn't the ideal choice everywhere. If that is your situation, there are many factors you'll want to consider to help you decide on flooring for the rest of your home. Perhaps one of the most important factors is the layout of your home.
Open Floor Plan or Several Rooms
Many homes built in the past 20 years have an open floor plan. This makes choosing more than one flooring material slightly more difficult as the entire space appears to be one room. If you have an open floor plan, look at the entire space and consider something that may work in the kitchen, dining, and living or great room. One option that we often recommend is luxury vinyl plank. It looks like wood flooring but is water resistant and highly durable while still being comfortable to stand on. If you have several rooms separated by walls, you have a bit more flexibility. You can choose one flooring material for all or different flooring types best suited for each room.
Bedrooms
Although carpet has been one of the most common bedroom flooring options for many years, it's not the only option. Depending on your home's layout and the flooring in adjacent rooms, hardwood flooring or engineered wood may be a great choice for your home. It's soft to stand on, doesn't feel too warm or cold, and you can finish it in many ways. If your children are young and still play a lot on the floors, you may want a more durable option like luxury vinyl plank or tile (LVP or LVT). LVP can look like real hardwood flooring while LVT looks like tile.
Bonus Room
If you have a bonus room in your home, think about how it's most often used. Regular family movie nights or teens playing video games may mean food and drinks in your bonus room. In that case you may want durable LVT or tile. If you want a room for kids to play in with a comfortable floor to sit on, carpet may be the best option.
Bathroom and Laundry Rooms
Many local flooring companies may recommend tile as the best option for bathrooms and laundry rooms. Tile is the best flooring for wet areas. However, a good number of LVT and LVP products are nearly waterproof and may be a good option for a hall bath where there isn't a shower. We never recommend hardwood or engineered wood in these rooms.
Call Seer Flooring Today
As a local flooring company with service areas from Tarpon Springs to Sarasota, we're ready to help you choose the best flooring material for one or many rooms in your home. Call us today to schedule a free in-home consultation and estimate. Our Palm Harbor office can be reached at (727) 469-7963, Clearwater area (727) 785-1930, and our Sarasota and Manatee office can be reached at (941) 242-7337.