Your home reflects who you are.  Your personality.  Your dreams.  Your success.  It's where you start and end your day, where you invite friends and family over to gather around the dining table.  It's the place filled with all the memories of your lifetime.  And just like the construction of a home, you need to start from the bottom up.  That's where Seer Flooring comes in. 
Since 2008, Seer Flooring has worked hard to attain an exceptional reputation for flooring in Tampa through installing impeccable high-end hardwood and tile flooring in the area.  When you choose Seer Flooring to install flawless high-end hardwood and our specially curated selections of tile flooring, you choose the best in the business.  
At Seer Flooring, we offer a diverse selection of colors, textures and sizes of hardwood planks and high-quality imported and domestic ceramic tiles designed to bring elegance to your home, while reducing the complexity and anxiety that decision making and putting up with the confusion and mess that new installations always bring.
Bring the Warmth and Beauty of Hardwood Flooring to Your Home
Our team of accomplished hardwood flooring professionals is obsessed with the look and feel of wood. They appreciate the texture, color, and "character" a wood floor can bring to complement any room in your home.  Whatever your budget, whatever your vision, whether you choose hardwood or pre-finished engineered wood flooring, the specialists at Seer Flooring promise to deliver the quality and high standards of hands-on European craftsmanship.  We promise to transform any room into a warm, comfortable, and beautifully nuanced living space. 
We will guide you through every step of the hardwood installation process, from flooring selection to maintenance and long-term aftercare. Let us show you how intensely passionate we are about our work. 
First, we'll schedule your no-obligation, in-home walk-through and flooring

estimate appointment.
Next, we'll advise and offer suggestions to help you select just the right

wood flooring for your lifestyle, taste, and budget. We can bring samples, including our selection of reclaimed wood, or you can choose to meet with one of our team members at the ProSource

®

 flooring showroom.
Once your order is placed, we will keep you informed of delivery dates, and then schedule your installation.
Finally, we'll walk you through step-by-step maintenance and long term aftercare instructions so that you can keep your floors looking brand new and free from blemishes.
From traditional oak, pine, or walnut to unique, rare, or reclaimed wood sourced from the Southeastern U.S., we are confident that your hardwood flooring installation will be just right.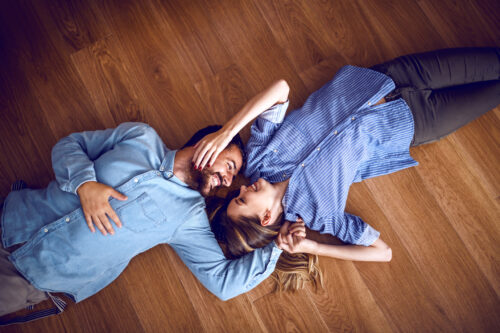 The "Personality" of Tile Flooring
Tile flooring is one of the most durable of flooring options available on the market today. It's particularly practical when you're living near or on the beach, or if you have kids, grandkids, or pets running around your home. It's not easily damaged by water or sandy feet and it's quite simple to clean.
With proper care and maintenance, tile flooring can retain its color, texture, and shine for a lifetime. And it's really got personality!  It can bring warmth, charm, and character into your home. Or it can be simple, straightforward, and uncomplicated.  Tile flooring can not only reflect your home's appeal, it can also reveal the inner nature of your heart.  
From the reds and pinks of small villages nestled in Italy's Tuscany, to the intricate patterns of Viennese ballrooms, to the simplicity of the Scottish Highlands, tile flooring can truly bring life and individuality into a home.
Tile flooring offers homeowners:
Durability

Resistance to scratching 

Protection in wet environments like the kitchen, laundry, bathrooms and

foyers

Long-term value

Versatility in color, tints, and design options
At Seer Flooring, our highly skilled and experienced team of tile experts can take the look you imagine and bring it to life.  From tile repairs to complete floor replacements, we offer a wide variety of tile designs, colors and patterns installed with unmatched artisanship.  The results will be stunning!
GIVE US A CALL TODAY FOR YOUR NO-OBLIGATION ESTIMATE. IN PALM HARBOR, CALL 727-469-7963
Need flooring repairs?  Are your floors beginning to show the wear and tear of daily living? At Seer Flooring, we also specialize in replacing or restoring dull or blemished tile and hardwood flooring.
As one of the leading flooring contractors in the Tampa area, we are proud to not only offer new hardwood and tile flooring installation, but also refinishing and restoration services.
Whether you live in one of Tampa's Historic Districts, Hillsborough or Tampa Bay, along the Hillsborough River, or you have a view of the Gulf of Mexico, Seer Flooring can refurbish, preserve, and bring back the former look and feel of your hardwood floors.  We can restore "antique" flooring and repair blemishes or cracks, resulting in hardwood floors that look perfect, just the way Mother Nature intended wood to look.
Over time, especially in the hot, humid Florida climate and with daily wear and tear, wood floor finishes become damaged, blemished, or dull, detracting from the floor's original warmth and innate charm.  Our restoration experts can bring hardwood and engineered wood back to life. 
With an in-home assessment, we can determine if your flooring requires a simple sandless refinish or if more extensive repairs or replacements are required.  Even if your flooring is over 100-years old, our craftsmen can return it to its original beauty.
And tile flooring can be professionally restored as well. Grout can be redone, repaired and/or cleaned and tile surfaces polished to a high sheen.  Just like new.
Skilled Flooring Specialists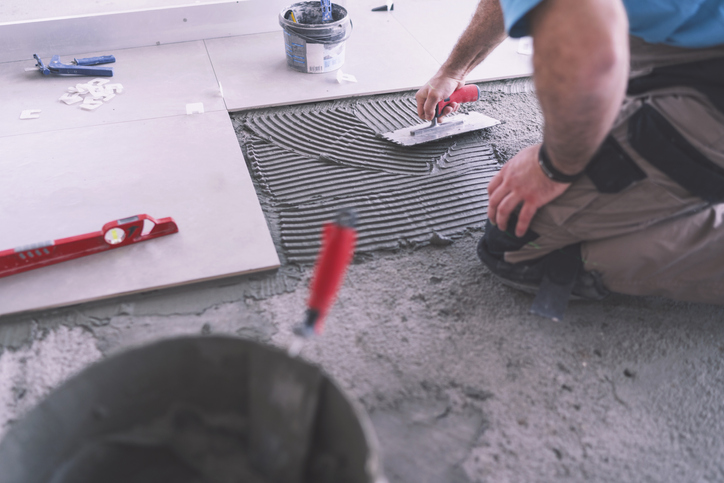 At Seer Flooring, we hold our team to the highest standards.  Our distinctive artistry, and our passion for what we do sets us apart from other contractors. Our years of trade-specific knowledge, and extensive tile installation experience, has earned us a stellar reputation in the flooring industry and raving reviews from our clients.
Along with Tampa and Tampa Bay, we also service St. Petersburg, Tarpon Springs, New Port Richey, Sarasota, and Trinity. 
In Tampa, call (941)-242-7337.  
We believe that value, honesty, and authenticity are at the heart of our business. Won't you give us a call today for a no-obligation estimate?