Modern technology allows us to do many things, one of which is to replicate the luxury of hardwood flooring on laminate. If you're looking for a durable and cost-efficient alternative to hardwood, tile, or stone flooring, laminate flooring may be the ideal flooring solution for your household!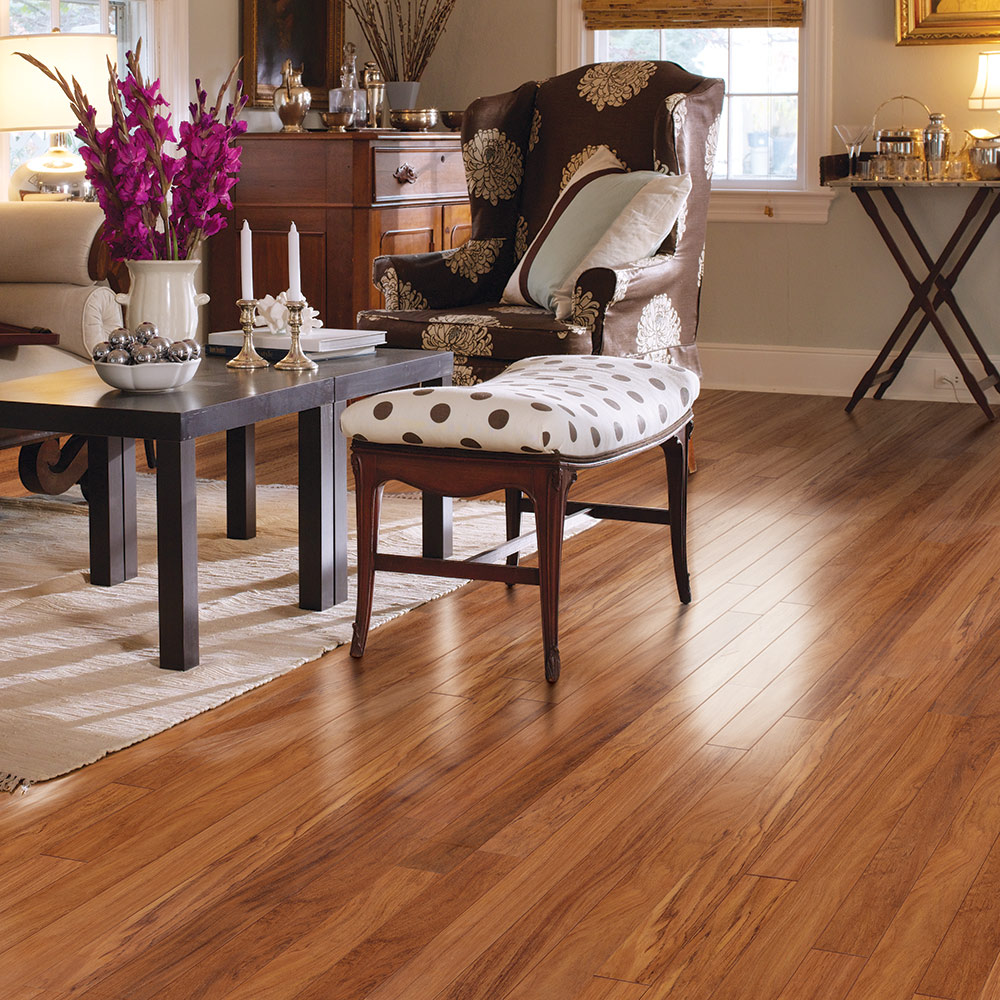 When considering laminate flooring, there are differences among products, and Seer Flooring always recommends buying American made laminate flooring. American brands have a warranty which gives added value. Some of the top brands we sell and install include Mannington, Quick-Step, Columbia, and Nuvelle. These manufacturers offer everything from the look of hardwood that is smooth, scraped, or textured to the look of tile. Laminate offers a cost-friendly option for virtually every home's décor and style. We recommend these brands because of their exceptional warranties that can include protection against staining, fading, product wear, and joint integrity for up to 35 years.
Why Choose Laminate Flooring for Your Home?
There are several benefits to choosing laminate flooring including its durability and affordability. One of the most appealing characteristics of laminate is that its designs are virtually unlimited mimicking the look of hardwood, tile, and stone in a vast array of colors. Laminate floors require little maintenance and perform exceptionally well in high traffic areas. Some homeowners choose laminate because it does not involve tree harvesting, is easily replaced, and can be destroyed with no danger to the environment, so it is eco-friendly.
Although we offer laminate flooring repair, the need is infrequent because laminate flooring consists of four durable layers.
The top layer is the protective coating that makes laminate so durable and resistant to scratches and stains.
Next is the design layer that gives your flooring the look of hardwood or other styles you may want.
Below that and made of fiberboard is the third layer which provides impact resistance and additional stability.
Last is the bottom layer that provides structural stability and water resistance and is fortified with melamine.
Your Laminate Flooring Installation Experts
At Seer Flooring, we specialize in laminate floor installation for homeowners who would like the luxury of hardwood flooring without the cost and maintenance. If yours is an active family with children or pets and you live in or near Palm Harbor, FL, including Clearwater, St. Petersburg and Tampa, call
(727) 308-3720
today for more information or to 
request a quote
 for your laminate flooring needs!