Some families tell us they want bamboo for their real wood flooring because it's affordable and a quickly renewable resource. Admittedly, bamboo flooring has a lot of great characteristics, but it's far from being a perfect flooring material. In fact, we don't recommend it to our customers. In other parts of the country, it might fare well but here, it's not a great option. Here are some facts that you should know before choosing bamboo for your Tampa area home.
Humidity and Bamboo Flooring Don't Mix
There are a few manufacturing processes for bamboo flooring. One of the most popular is stranded bamboo flooring. The bamboo is shredded and then a resin is added and finally, 5,000 tons of pressure is applied to create the planks. Although the planks themselves are strong, the drawback is that they don't stand up to moisture. In fact, we've seen floors less than a year old begin to warp and decompose from exposure to high humidity and water.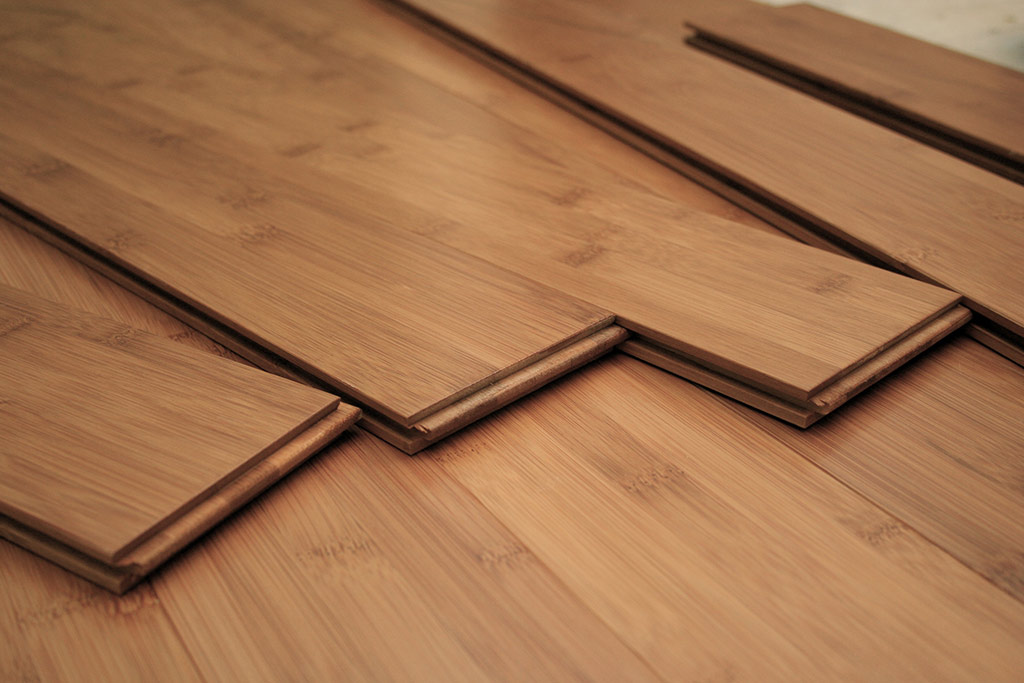 Manufacturing Process Concerns
Another manufacturing process for bamboo flooring is called carbonizing. It involves boiling the bamboo which weakens it. High heels, pets, or kids playing with rolling toys all can easily dent or scratch carbonized bamboo flooring. If your home is near the beach and you track sand in, you'll start seeing small scratches quickly. Beware when choosing carbonized bamboo for its rich color.
Because the manufacturing process often involves a resin to create the planks, you should take note of where your bamboo is sourced and the flooring is made. The regulations in China are not nearly as strict as in the U.S., especially California. If you are set on bamboo flooring, we only recommend Cali Bamboo because it's made in accordance with California's strict regulations that forbid formaldehyde. You certainly don't want to choose an environmentally friendly raw material that's treated with high VOC's for your home. We don't even recommend brands labeled "Cali style bamboo."
Many Flooring Options, One Expert Installation Company
When you're looking for the best flooring option for your home, you'll find that it doesn't come from a warehouse company or big box flooring company. You can trust the decades of experience Seer Flooring offers in helping homeowners choose the best flooring for their lifestyle, family, and home's style. Once we've helped you choose the best flooring for your home, our expert installers will install it beautifully, whether you've chosen real hardwood flooring, COREtec LVT, tile, or engineered wood.
When you're looking for in new floors in Clearwater, Palm Harbor or Sarasota, we can help. Call (727) 785-1930 for your free in-home consultation.