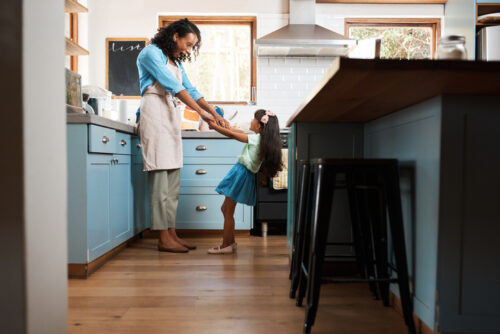 As with any flooring material, there are many options when it comes to hardwood flooring. From board width and length to stain color and type to the species of wood you choose, all these elements combine to create a custom look for your floors. Choosing the flooring species may be the biggest decision you'll make because, not only does it contribute to the look, but it also plays a big part in the wear and longevity of the flooring. So, how do you find the right species for your new floors? You'll want to consider your lifestyle, budget, and the finished look.
Lifestyle
Lifestyle refers to many things. For example, does your family wear shoes in the house? Do you have pets or kids? Do you like to entertain? This matters because wearing shoes inside your home, having pets or children, and frequent entertainment tend to cause more wear and tear on your flooring. For more resilience, you may want to consider a harder wood species like maple or white oak.
All wood is ranked using the Janka hardness test. The higher the number, the more resistant a species is to denting which may be a consideration in deciding the right species that will look great in your home over time.
Budget
Although imported wood species tend to be more expensive than that which is harvested in the U.S., availability also plays a part in the cost. Ash, rosewood and maple are a higher cost than average. Red and white oak, pine and walnut are lower than average cost when compared to all hardwood species. However, board width and length also play a big part in the cost of the flooring.
Finished Appearance
Not all wood species take stain the same way. For example, red oak and white oak with the same stain and finish appear quite different, especially when you choose lighter stains. There are several reasons for this. One reason is that various wood species have different grain patterns and the stain you choose will impact how much the grain contributes to the finished appearance. Also, different tree species have different undertones. This means one species may have a yellowish appearance and another may have a pink tone.
You'll also want to look at the wood you already have in the rooms to which you're adding hardwood flooring. If you have a kitchen with cherry cabinets, you might want to choose a lighter floor but one that still has a warm tone like cherry. Also, look at your dining room furniture, end tables, and any other wood elements in your home. There is no specific rule or trend to follow when it comes to mixing different woods and finishes, but you should consider how your choices will look against the other wood already in your home.
Seer Flooring has decades of experience helping homeowners choose the right species of hardwood for their new floors. Our free estimates include an in-home consultation and guidance. We want you to love your new hardwood flooring for decades to come, so call us today for your free consultation and estimate — (727) 469-7963.