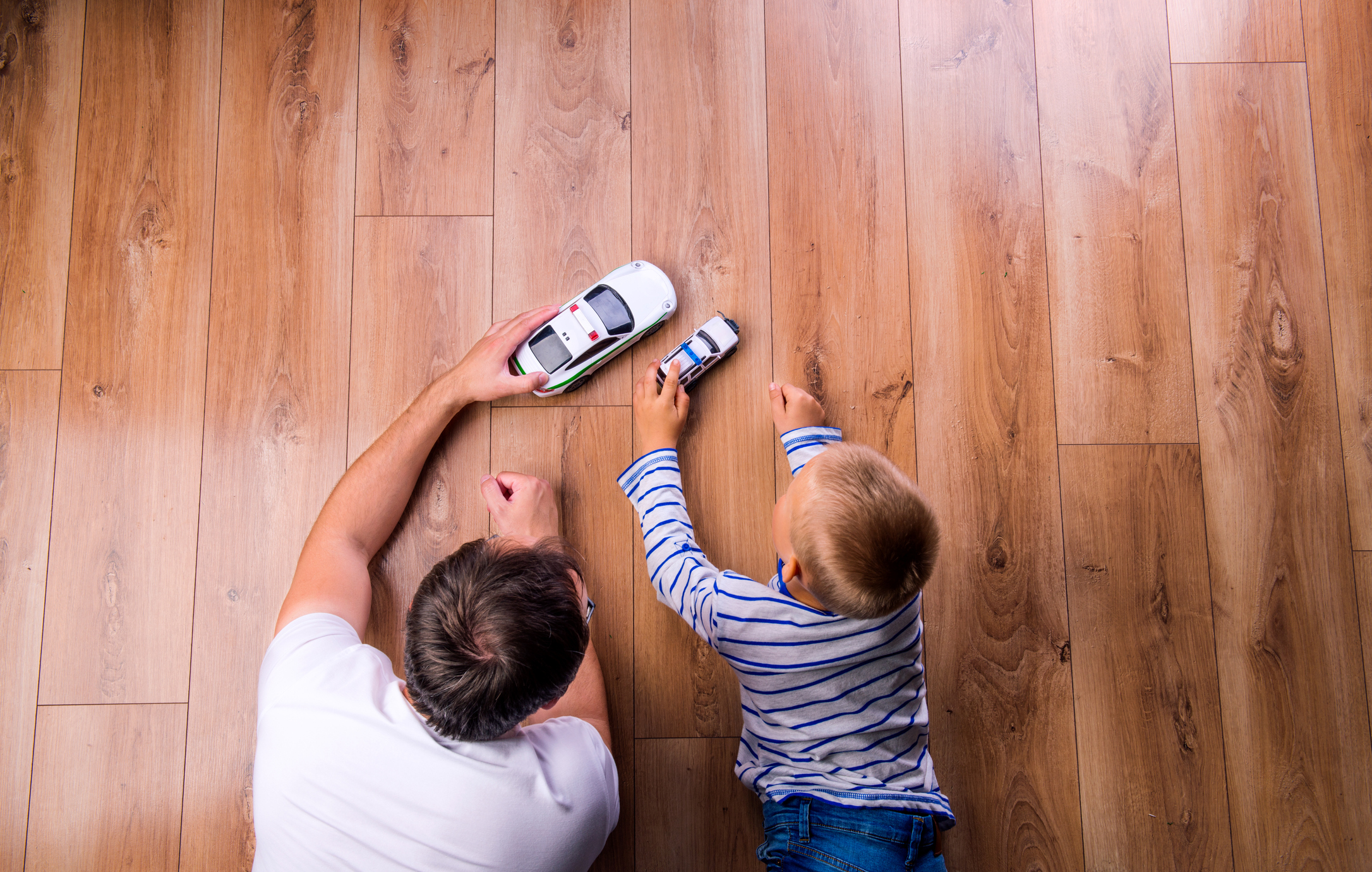 Flooring materials vary in appearance, durability and cost. As flooring installers, we've helped many homeowners choose the right flooring for their home. Often, during our free in-home consultations, we go over the pros and cons of various flooring materials. In part one of this blog series, we covered hardwood, luxury vinyl tile/plank, and engineered wood flooring. This can be found by clicking here. Today, we'll cover laminate and tile flooring.
Laminate Flooring
Laminate flooring has come a long way in the past few decades. However, if you talk to a Realtor® he or she may mention buyers don't seem to be looking for laminate floors right now. And, because of how it's made, there isn't as much variation in boards. This means it doesn't have the same appearance of hardwood or engineered wood flooring. If you know you'll be selling your home, this may not be the best option for you. Another drawback is that when laminate is damaged, it's likely the whole floor will need to be replaced. It can't be repaired unless there is enough leftover material from installation.
However, laminate has been popular for many years because of its lower price point, especially when compared to many flooring materials. Quality laminate is also quite durable. Plus, if you have time and a little experience, it is easier to install on your own.
Tile Flooring
Tile flooring is very popular in Florida. This is because of its many benefits for those who frequent beaches or have a pool. The pros of tile flooring include:
Scratch resistance—tile is virtually scratch resistant which makes it great for homes along the beaches.
Protection against water damage—water doesn't harm tile flooring. This makes it great for any room in your home where you are likely to have standing water, including bathrooms, kitchen, laundry rooms, pool rooms, or even patios.
Versatile options—there are a wide variety options from wood-look to faux stone and traditional tile styles.
Longevity—when experienced flooring installers install quality tile, it will look great for years, even decades.
Some homeowners do not prefer tile, though. It's an unforgiving surface. Many items dropped on a tile floor are at greater risk for breaking. Some people don't like cleaning the grout or trying to keep it clean. Plus, standing on tile flooring for long periods can be hard on your feet and back. As with any flooring, you have to weigh the pros and cons for your situation.
Call Seer Flooring Today
If you are looking for experienced flooring installers to install engineered flooring, hardwood, tile, or luxury vinyl tile, call Seer Flooring. We offer free in-home estimates and can help you choose the best flooring material for any room in your home or for your entire home. Reach us at (941) 242-7337 to schedule your appointment.