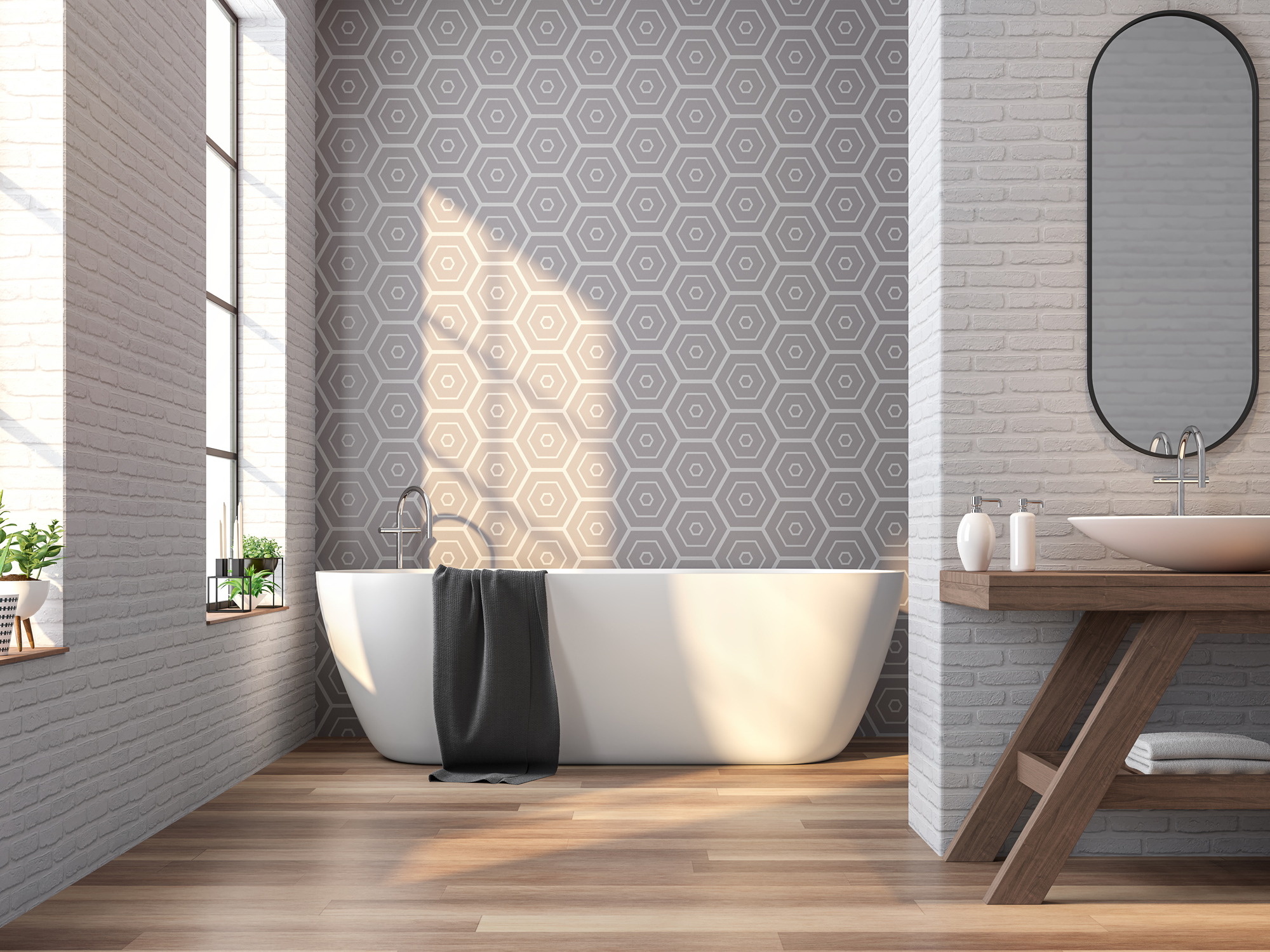 As luxury vinyl installers, we are asked many questions from home and business owners about the product before they commit to buying. Because luxury vinyl plank (LVP) and luxury vinyl tile (LVT) continue to grow in popularity, we thought we'd answer a few of your questions over these next two blogs. Of course, if you don't see your question answered here, feel free to ask during your free consultation.
Is Luxury Vinyl Flooring Good if You Have Pets?
We think it's one of the best options. First, it's not as slippery as tile. Second, quality luxury vinyl is quite waterproof, making it a good option if your pet has an accident or is a sloppy drinker. And, as long as you choose a product with a good wear layer, your pet's nails shouldn't damage your flooring.
Do I Need to Hire Luxury Vinyl Installers or Can I Install it Myself?
Although LVT and LVP are flooring products that you can install yourself, we caution against that for several reasons. Some manufacturers won't honor their warranty unless it's installed by one of their certified luxury vinyl installers. Another reason is the time and tools you'll need to do the entire floor replacement. You will likely find that once you factor in your time, the tools you'll need to rent or buy, plus the removal and disposal of your old flooring, that hiring qualified luxury vinyl installers is actually a better investment.
Is Laminate or Luxury Vinyl Plank Better?
Although luxury vinyl plank and laminate both mimic the look of wood flooring, that's about where the similarities end. If you need a water-resistant product, luxury vinyl plank is a better option. Because of the popularity of LVP, it tends to have a better ROI than laminate. We also believe that when comparing quality products, LVP is more durable against wear and tear as well as stains.
Looking for Reputable Luxury Vinyl Installers?
Call Seer Flooring. We're your locally owned and operated luxury vinyl installers with offices serving Pinellas and Sarasota Counties. Call our Palm Harbor Office at (727) 469-7963 or our Sarasota office at (941) 242-7337 for your free in-home consultation and estimate.