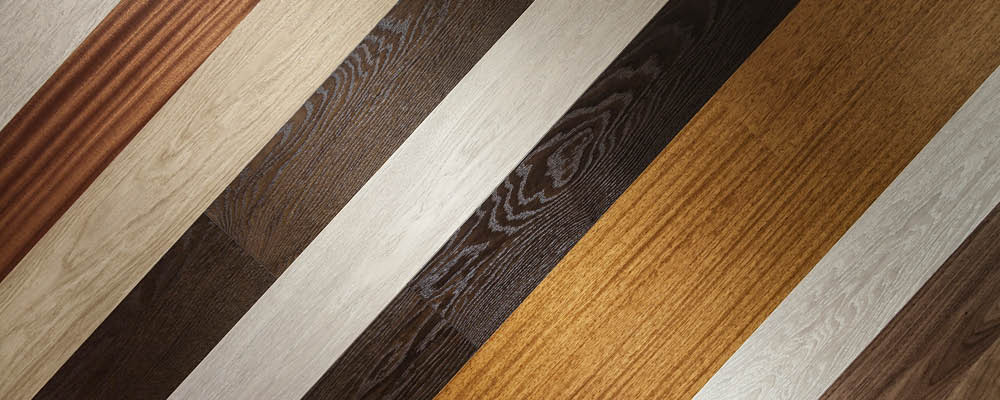 Many wood species are great options for flooring. However, not all are right for every budget, lifestyle, or room in your home. The look you want for your new floors can also impact which type of wood, or wood species, would be best for you. As you begin to look at options for your new wood floors, here are some things you should know about the most popular wood species for flooring.
Oak
Oak is the most popular wood species for flooring. Most homes today have either red or white oak floors. Oak flooring takes stain well, is relatively hard on the Janka hardness scale, and the long grain pattern hides scratches well. White oak is slightly harder than red. Many homeowners opt for white oak when they don't want the reddish undertone that a red oak floor has. Because it's an abundant tree species it's also among the more affordable species of wood flooring.
Hickory
For high traffic areas and homes with large pets, hickory is a great option. The Janka hardness scale ranks hickory harder than oak, maple and black walnut. Because hickory is light in color, you have many options regarding stain, from very light to dark. We also recommend hickory in homes in Dunedin and Clearwater that have pools that need a wood that's better able to withstand moisture.
Maple
There are many species of maple. Because of that, it's hard to summarize the best things about it in a paragraph. When a homeowner tells us they want the white-washed look, grey wood floors, or no stain at all, we often recommend maple. Maple simply doesn't take stain as well as oaks and hickory, however, it's a great option for many applications.
Black Walnut
Rarely do we recommend black walnut because it's a softer wood. If you have children, pets or wear heels in your home frequently, you'd be better off with a harder wood species for flooring in your home. However, one of its best uses is as a boarder around a room. Because it's a dark brown, you can lay walnut next to another wood and create a pattern in the floors as a boarder or other design. Don't confuse black walnut with Brazilian walnut which is among the hardest wood species and also very rare and expensive in the U.S.
Want Help Choosing the Wood Species for Flooring in Your Home?
Call the experts at Seer Flooring. Our experienced team can help you find the right species, stain and finish so your wood floors look great for years to come. Reach our Clearwater office by calling (727) 785-1930. We also have offices in Sarasota – (941) 242-7337 and Palm Harbor – (727) 469-7963.