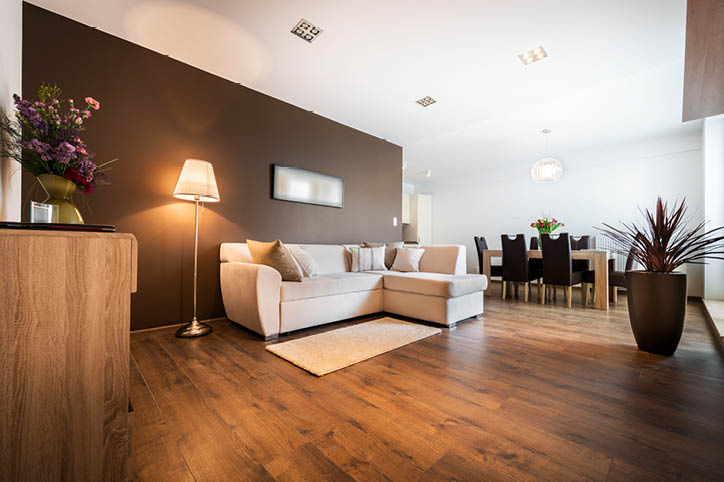 It may seem redundant to use the term local when looking for a flooring company, however, with so many national companies and the big box stores, it's not. A local flooring company has its reputation to uphold so it usually does a better job and stands behind its work unlike some companies. So, how do you find the right local flooring company for your hardwood floor installation? Here are some suggestions.
Look at Their Local Reputation & Reviews
It's easy to find reviews on a company. While you're reading those reviews, see if you can determine the type of flooring they're installing. Although not all homeowners mention that they had hardwood floors installed, some will. If reviews mention good things about how they're refinishing hardwood floors, chances are good that they also install them well. A truly local company has at least one office in Tampa, Clearwater or Sarasota. Some companies will set up a local phone number that forwards to a national office. Those companies are not local.
Meet with Them in Person
A local flooring company has local staff. They will want to come to your home for a free consultation and estimate. If they want to charge you to come out to your home, chances are good that they aren't truly local. One good example are the big box stores. They charge you to come to your home for a measurement appointment. They then often hire the cheapest subcontractor they can find to do the work. A local flooring company has their own team to install your wood floors themselves. Keep in mind that having a local warehouse or showroom isn't necessary. In fact, it keeps their overhead lower when they don't and that translates to savings for you. Once you choose your materials, installation pattern, stain and finish, they should provide you a quote in writing.
Make Sure They Are Licensed and Insured
Before you hire a local flooring company, or any company working on your home, you should verify they are a state licensed business and insured. It's easy to find whether a contractor is licensed in Florida by searching on the state database Sunbiz.org. As for finding out if they are insured, ask to see their insurance certificate or for the name of their insurance agency. If they are hesitant to give you either, they may not be insured, which could leave you liable if their worker is injured on your job or if they damage your property or a neighbor's property.
Trust Seer Flooring as Your Local Flooring Company
We're one of the areas most established local flooring companies with over ten years serving the Palm Harbor/Clearwater area. In the past years, we've added a Sarasota office so we can be the local flooring company our Sarasota neighbors trust. Call us today at any of our offices for your free in-home consultation and estimate – (727) 469-7963 for our Palm Harbor office and (941) 242-7337 for our Lakewood Ranch and Sarasota customers.