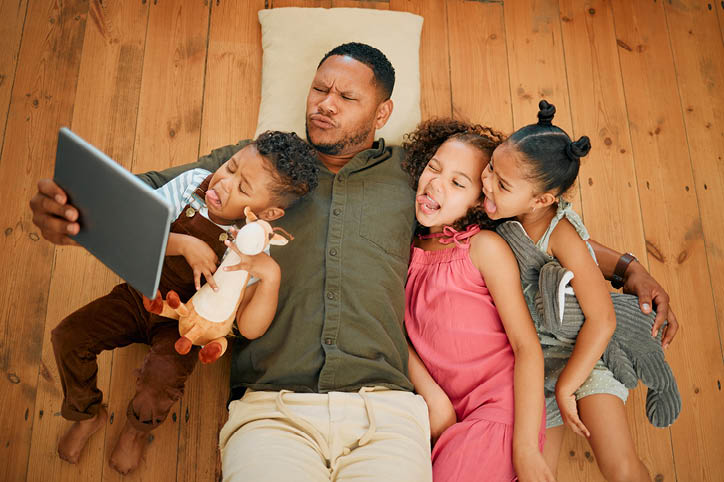 Recently laminate flooring has become more popular and some flooring companies are claiming laminate and engineered wood floors are comparable. However, they're not the same and we want to clear up some misconceptions.
Misconception #1 – They Must Be the Same Because They're Both Layered Materials
Yes, both laminate and engineered wood floors have layers. Some of the layers have the same names and same purpose, however, that's where the comparison should end. Only engineered wood flooring products have real hardwood as the topmost layer. That means, in most cases, your engineered wood floors can be refinished. Laminate can't be refinished, when it's scratched or damaged, the plank or the entire floor must be replaced.
Misconception #2 – They Look the Same, Why Should I Spend More Money?
At first glance these two flooring materials may look the same. However, if you really look at them, they aren't the same. First, no matter how expensive your laminate, there is going to be a repetition in the grain pattern. The manufacturer creates any number of different grain patterns for their laminate flooring, however, it's generally less than ten. Eventually you'll start to see which boards are the same. Engineered wood floors never have a repeating pattern because the top layer is real wood so each plank is unique. Add that to the fact that the wear layer of a laminate floor has a look that you don't see in engineered or real hardwood.
Misconception #3 – Engineered Wood Floors Are Vastly More Expensive
Like virtually all flooring materials, there is a wide price range between the cheapest laminate and the most expensive. The same goes for engineered wood flooring. The difference in cheap and expensive laminate flooring is the quality of the product, especially the wear layer. With engineered wood floors, many elements go into the cost factor:
Overall product quality
Thickness of the wear layer
Species of hardwood used
Finish type (including prefinished or finished on site)
Of course, some factors regarding installation may factor in either product.
Still Not Convinced?
There are many other benefits to engineered wood floors. One that's not often talked about is the sound made when walking on it. Laminate flooring has a distinct sound when compared to wood or engineered wood. As an experienced flooring company who sells and installs many different types of flooring throughout the greater Tampa and Sarasota areas, we're happy to answer your questions regarding engineered wood or any other type of flooring you're considering. Call us today at (727) 469-7963 to schedule an appointment in any of our service areas.