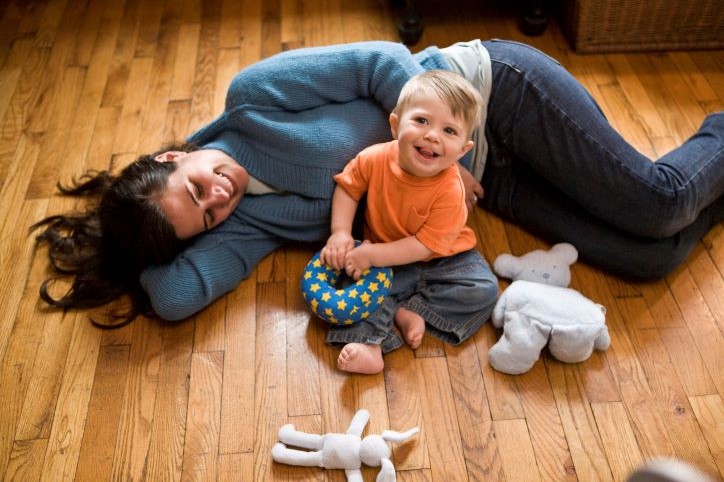 As a flooring company, we're often asked about wood floor refinishing and all that it entails. Although everyone's floors are slightly different and people have different questions, we talk about some things with nearly everyone who considers hiring us to refinish their hardwood or engineered wood flooring. Here are the top three things you should know.
You Have Many Choices to Make
The first decision is what process you want us to use. Are you looking to keep the color of your wood floors or change them? If you want us to strip down to the bare wood, you'll need to decide what color stain you want. No matter which process, you'll have to let us know if you want a matte, semi-gloss, or satin finish. And, you'll need to decide between water and oil-based polyurethane. We go over all of these decisions with you.
It's Not a Fast Process
Unlike some home improvements which can be done in a day, we need time to do the job right. Wood floor refinishing requires removing at least the top layer and refinishing with at least two coats. If you want to change the color of your wood floors, we'll have to sand more. The sanding timeline varies based on the amount of wood flooring in the home. Then we'll need a day to stain with at least one day in between coats before we move on to the finishing process.
There is Significant Prep Work You'll Need to Do
You can't have furniture on your wood floors while we're refinishing them. And once the floors are refinished, we recommend you wait before replacing your furniture and rugs. The timeline varies with the process we utilized in your wood floor refinishing and what products we used. Sometimes that means you need to rent an on-site storage unit or rearrange furniture in other rooms in the home. Some families find the process too much to live through, so they make other living arrangements while we are working in their home.
Bonus Tip – Use an Experienced Flooring Professional Like Seer Flooring
Yes, you can rent the tools from your big box store, however, rarely is wood floor refinishing a DIY job. If you don't have all the tools and the experience, you might not love how they turn out. And, most homeowners report spending only slightly less than the professional's estimate once they factor in all the tools they rent and buy, plus supplies.
If it's time to refinish your hardwood or engineered wood floors or you want to compare/contrast refinishing versus new flooring, call Seer Flooring at (727) 469-7963 or fill out our contact form. We offer free in-home estimates from Pinellas through Sarasota and Hillsborough Counties. Call today and we may be able to have your floors refinished before the holidays!