If you've decided that hardwood flooring is the option you're choosing for your new floors, you want to choose a floor that you'll love, will look great, and will last. There are many decisions you'll have to make when choosing your hardwood floors including the wood species, board length, and board width. All influence the cost of your floors and provide different looks.
Wood Species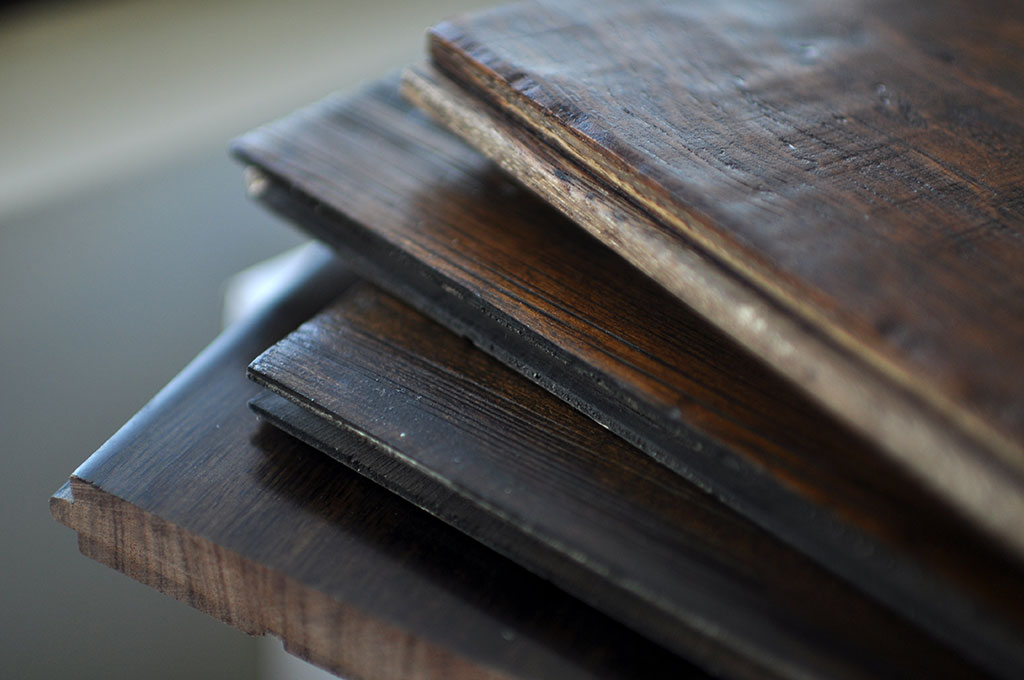 The most popular type of hardwood flooring is oak. It's relatively hard and can be stained or painted in a wide variety of colors. Red oak has more graining than white. For some homeowners wanting a natural finish, white oak eventually wins out because it doesn't have the red hue or pinkish undertone that red oak has. Many people like oak because it can also be cheaper than many other wood species.
Pine and Hickory are comparably priced and also popular options. These two species differ greatly as Hickory is one of the hardest woods used in flooring where pine is one of the softest. If you have pets or young children, pine will show scratches and dents easily. If you're going for a distressed country cottage look, pine may be a great choice. Other popular wood species include walnut, birch, cherry, maple, and many exotic woods.
Board Length
If you look at other people's hardwood flooring you'll likely notice that the boards are various lengths. This isn't because the installer cut them, that's the way most hardwood flooring comes. Part of the reason is that when a tree is made into boards, the manufacturer ends up with many different length sections which are turned into boards. It's common for a package to be labeled standard length and include boards from 1' to 7' with an average of about 3 feet. If you want a specific length board, you'll need to speak with your wood floor installer about availability of specific length boards.
Board Width
Boards come in widths from 2 ¼ inches up to six or even eight inches wide. Generally, the wider the board, the more expensive. Currently the most popular board width is four inches. Although any board width can be installed in just about any pattern, a narrow width board is more commonly used in herringbone patterns. You'll also find that narrower boards make a room feel larger. If you want a cottage or rustic feel in your flooring, choose at least a 4" wide plank.
The right width, length, and species can influence the look of a space. If you're looking for a wood floor installer with experience in guiding homeowners to the best floors for their home, call Seer Flooring. We offer a wide variety of hardwood, engineered wood, and other flooring types perfect for every home and budget. Call (727) 785-1930 or contact us to schedule your in-home consultation today.