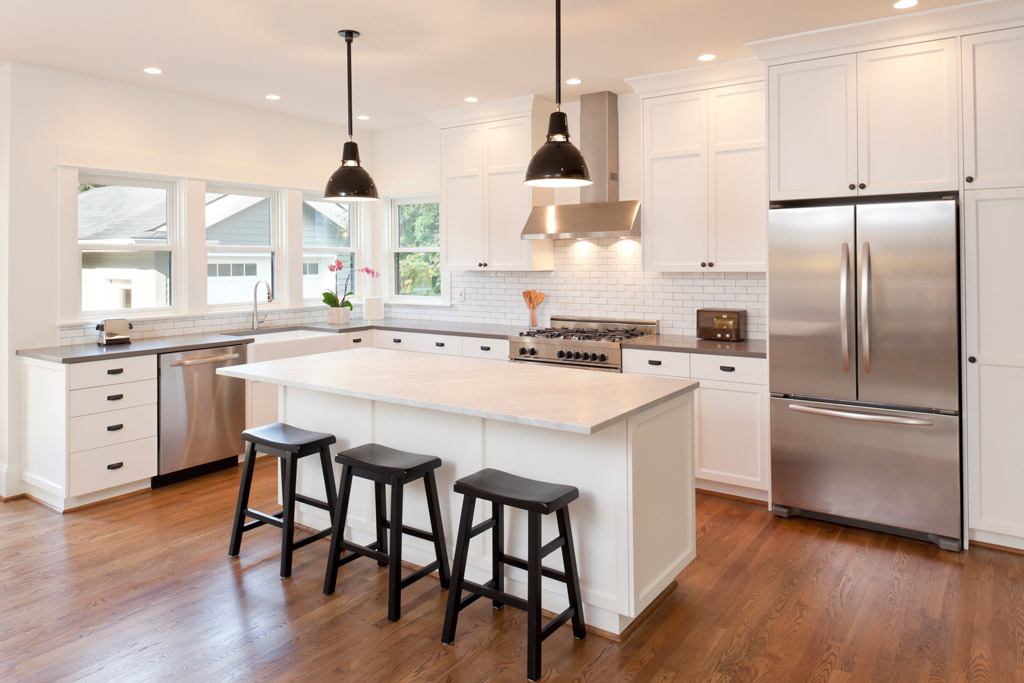 Engineered wood flooring is a good alternative to hardwood flooring if you want the look of wood without the price. Because engineered wood flooring is made up of more than a piece of hardwood, it can be more resilient to humidity and temperature changes making it a good option in our area. Before you take the plunge with new engineered wood flooring, you should know the answer to these five questions.
1. Is This Made in the US?
There is a huge difference in manufacturing standards between American made and made elsewhere. You don't want toxic chemicals in your home and the US has high standards of what can be used in engineered wood flooring. Buying flooring from a well-respected manufacturer is a good idea. Also check the manufacturer's membership in the NWFA which sets the standards of the wood flooring industry. A NOFMA certification helps you know the flooring you're considering exceeds industry standards.
2. How Thick is the Wear Layer?
The wear layer is the top layer of the engineered wood floor. Its thickness will determine if it can be refinished at some point down the road. Although engineered wood with a thicker wear layer cost a bit more, it will last longer.
3. What Wood is the Top Layer Made From?
The top layer must be real hardwood in order to qualify as an engineered wood floor. If it's a synthetic material, it should be classified as a laminate or composite floor. Knowing what the top layer is made from will give you an idea of how it will wear. Just like hardwood flooring, engineered wood can be made of oak, maple, hickory, or just about any other tree variety commonly used in flooring.
4. Is this Formaldehyde Free?
If you've found engineered wood flooring from a reputable manufacturer and it's NOFMA certified, you have found formaldehyde-free wood flooring. Formaldehyde is a likely carcinogen so having it as a binding agent in your flooring isn't safe. If you have any doubt or the salesperson can't answer your question, don't choose that flooring.
5. What is the Warranty?
Good manufacturers offer warranties on their flooring. Know what the warranty covers before you buy it. Most manufacturer warranties only cover defects in the materials. This is standard as installation should be guaranteed by the installer.
If you're looking for a company who can guide you to engineered wood flooring that is made in the US without formaldehyde, call Seer Flooring. We will help you choose the best flooring for your budget and family, and we guarantee our installation. Call (727) 785-1930 to schedule your in-home consultation today.