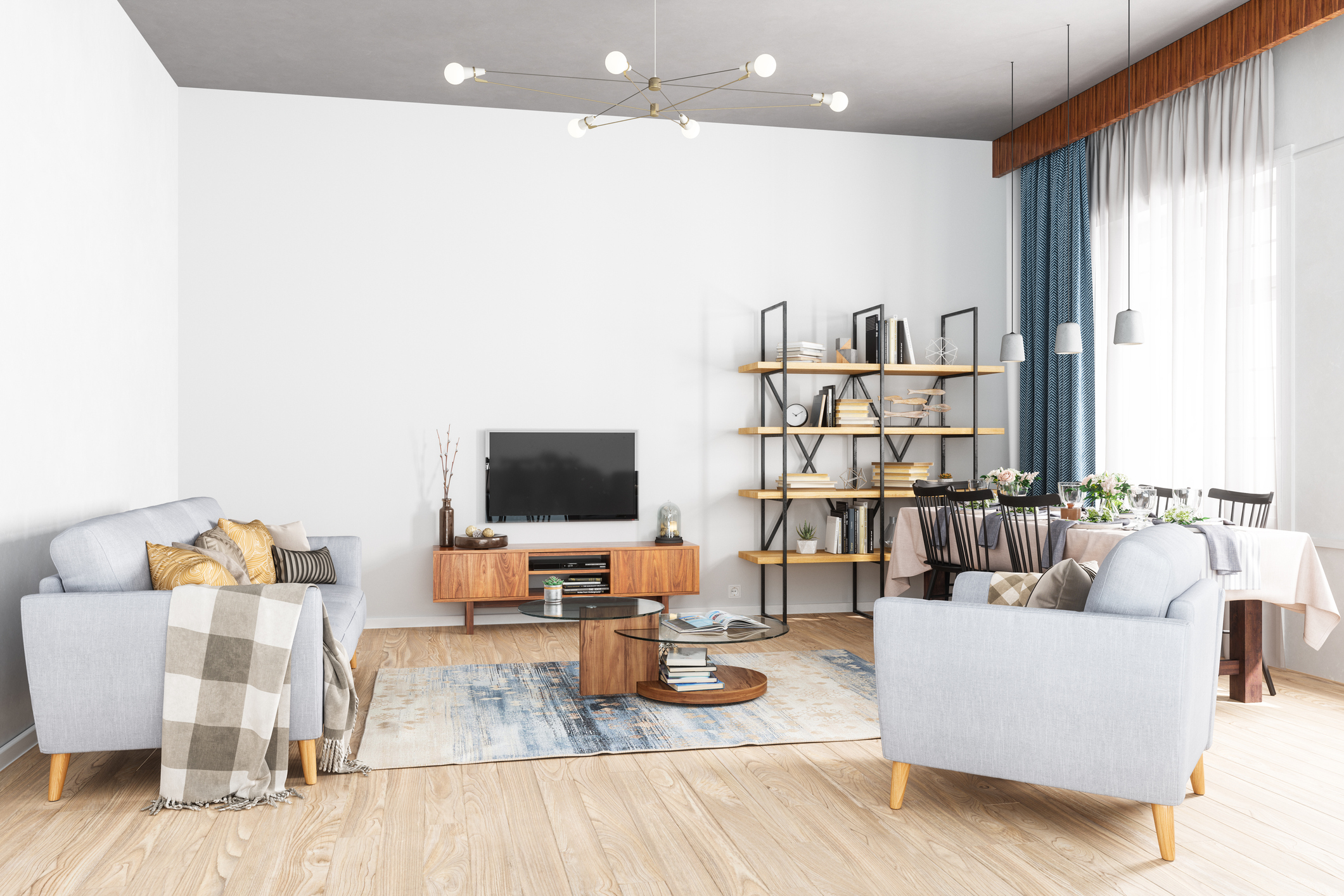 If you're remodeling your home, you may want new flooring. Today's homeowners rarely opt for laminate, carpet, or the same square tile that was installed in their home when it was built. If you're planning to update your home and want to include the latest in flooring trends, you'll likely want hardwood flooring, modern tile or even luxury vinyl tile (LVT). Here are some considerations for each of these popular flooring materials.
Hardwood
Hardwood flooring continues to grow in its popularity throughout Florida. Once thought of as something to avoid due to all the water we have, it's no longer feared in the primary living spaces in homes. Today's floor planks are, on average, about four inches wide. Many options are considered trendy right now. You can go with new hardwood with a grey-toned finish, something with a light finish, or reclaimed wood. All are popular options today. When you and your flooring company talk about how you want the floors laid, you may be surprised that parquet style is making a comeback as one of today's flooring trends.
Tile
Although square tile isn't out, square tiles that are all the same size and one solid color are. If you want tile flooring, choose a tile that's available in different sizes and color blends. Mix them up to create an eye-catching pattern rather than boring squares. Another trend in tile flooring is wood-look tile. It's available in wide plank style and many popular finishes. With today's technology, you might fool people into thinking you have hardwood floors. If you want tile but not necessarily wood-look or squares, large format tiles are quite popular. They look great in large spaces; however, they come with an increased installation cost due to the labor required.
LVT
LVT is one of the most popular flooring innovations to come along and one of the biggest flooring trends. Because of modern technology, your boring vinyl has been replaced with realistic looking tile and wood patterns. Because it's softer to stand on, many people who initially think they want tile choose LVT. It's also a great option for a pool, bath, laundry room or other space where water is present because it's not as slippery as ceramic or porcelain tile, and it stands up to water far better than wood.
New flooring is one of the biggest decisions you'll make in your home remodel because, unlike paint, it's not something you want to change every few years. If you're looking for the best option for your new floors, contact Seer Flooring. We're locally based and can help you choose the best flooring for your needs and install it professionally. Call us today at (727) 469-7963 to schedule your appointment.