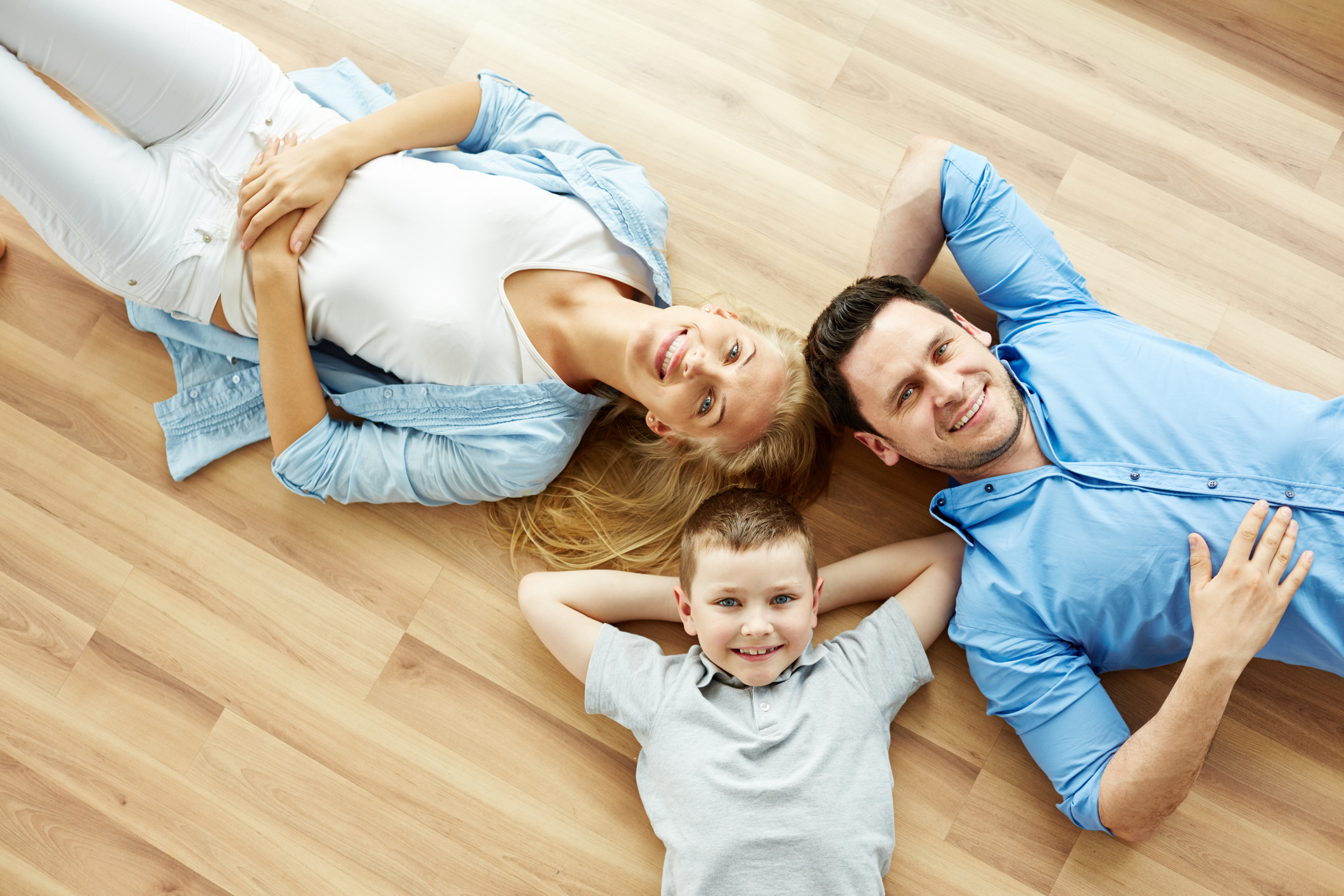 If your hardwood floor refinishing company is doing a total refinish down to the bare wood or performing a screening and refinishing, you may wonder what you can expect from the process. If most or all of your home is hardwood and you plan on refinishing, you'll need to make plans for your entire family for the duration of the process. This includes days, and possibly weeks, afterward. Here are some things you will want to be aware of before getting started.
Timeline
The timeline depends on the size of the area being refinished and the color and finish you choose. It takes about a day to sand 1,500 square feet of the floor. Both screening and total refinishing require cleanup. Often the hardwood floor refinishing company will do an initial cleaning as soon as they're finished and then come back the next day after the dust settles and do a second cleaning before starting to apply the stain. From there, the timeline varies depending on the color, stain and finish type you want.
Oil or Water Based Finishes Require Different Dry Times
Water-based stain and polyurethane takes less time to dry than oil-based; however, it still does not dry immediately. Although your hardwood floor refinishing company will be able to give you a more exact timeline, here are some general guidelines:
Plan one day's work for each coat of stain per 800 – 1,000 square feet
Allow 24 hours for drying before any polyurethane
Plan one day for each coat of oil-based polyurethane
Plan one day for every two coats of water-based polyurethane
You should not walk on your floors for 24 – 48 hours and, even then, only in socks. If you choose oil-based products, you probably won't want to be in the home for three to five days due to the smell.
Furnishings and Rugs
In an ideal situation, you should keep the floors completely bare for four to five days. When you do move your furniture back, be sure to use protective pads on the bottoms of chairs and tables to prevent new scratches. Ideally, you should wait 30 days before laying area rugs. When you do put them back, be sure to use a hardwood-floor-friendly rug pad. Most rugs have a backing that will scratch the floors. Don't use rubber rug pads as they can stick to the finish.
Most hardwood floor refinishing companies also recommend that you keep pets off the floors for two weeks. Their nails can be detrimental to the new finish. If you can't keep them off the floors, check online or at your local pet supply store for dog booties and get your pet used to wearing them before the project starts.
If you're looking for a hardwood floor refinishing company you can trust, call Seer Flooring. We stick to our timelines and do the job right. We're also local and have decades of experience refinishing hardwood and engineered wood floors throughout Pinellas County. Call (727) 469-7963 or fill out our contact form for your free estimate.