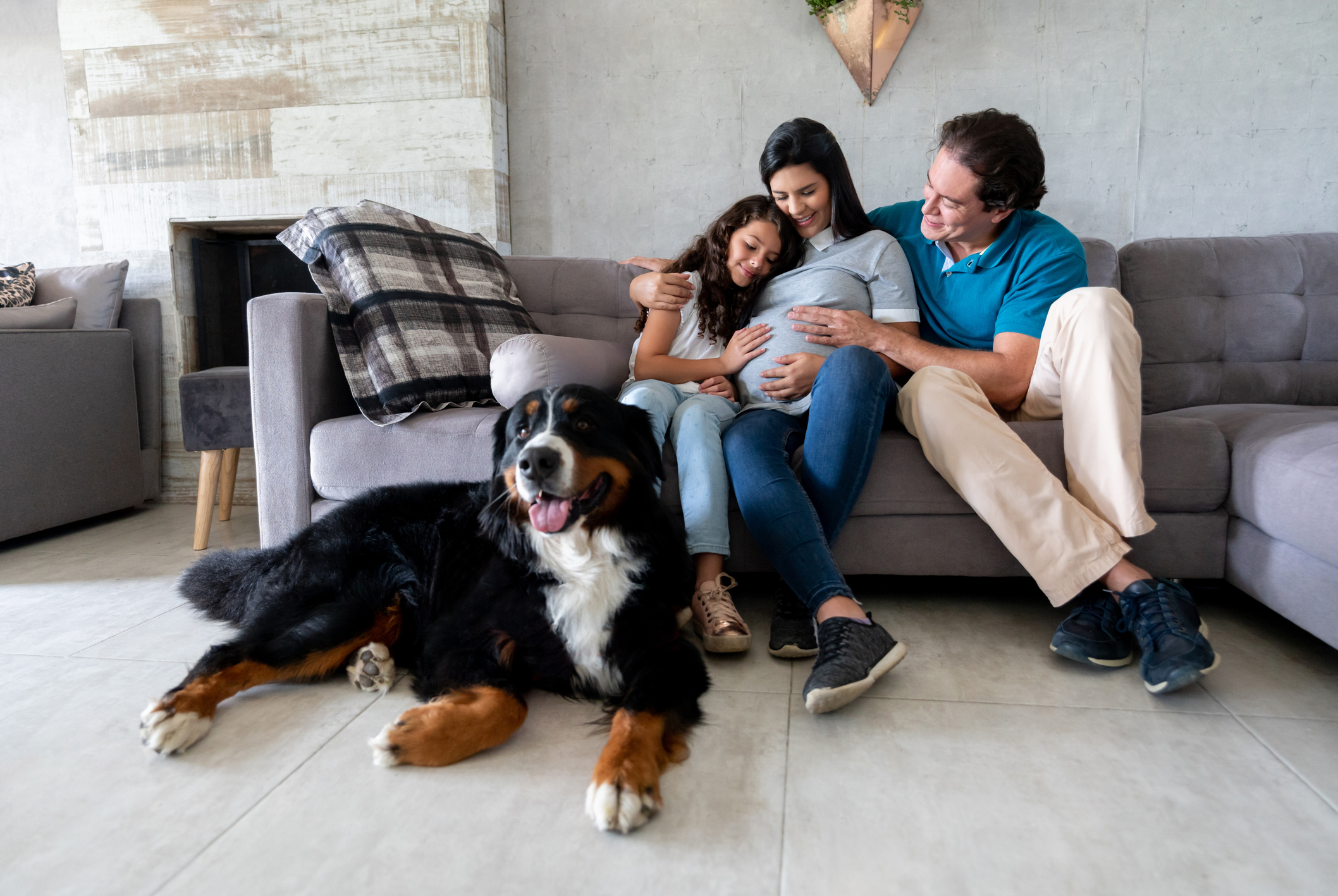 Every family is different. Households with kids have different needs for their flooring and value different things than families with older children or none at all. And, if you have four-legged fur-kids in your home, chances are good you have other requirements for your flooring too. So, what is the best flooring for families? It depends on your needs and your family's lifestyle.
Easy Clean Up
If ease of maintenance is your goal, flooring that's easy to clean and can handle many types of spills will be a priority for you. Consider luxury vinyl flooring (LVT) or tile. Either can endure spills and mopping, and they don't require much special care. If you and your kids spend a lot of time sitting or playing on the floor, LVT is a softer material and might be a more comfortable option than tile.
Flooring that Lasts
If you never want to go through the process of replacing your floors again, tile is a great option. It's durable and can last 50 years or more. Whether your kids push their toys across it or your pet's nails aren't perfectly trimmed, tile flooring can stand up to your family's activities and high traffic.
LVT may also be a good choice but, because it's softer, it can scratch or dent. You may get up to 20 years of life out of high-quality vinyl flooring. Though hardwood flooring will also last for decades, it will also scratch and dent more than some other flooring materials. Hardwood can be refinished, however. Depending on the severity of the scratches, they may require a total refinish which can put you out of your home for a week or more.
Allergy and Asthma Friendly
If your family has allergies or asthma, you may look at removing your carpet and replacing it with another flooring material. Depending on your family's respiratory triggers, you may want to avoid some synthetic flooring like laminate, engineered wood, and vinyl due to the chemicals used in the production. If spills and heavy traffic aren't a concern, hardwood may be a good option. There are very few allergens in finished hardwood. Tile is another allergy-friendly option that many in Clearwater choose because of its ability to withstand spills.
The best flooring for any home is one you love and that works well for your family. Seer Flooring has vast experience with all flooring materials and can answer your questions to help you choose the best flooring for your home and family. Call us today at (727) 469-7963 for your free in-home consultation.