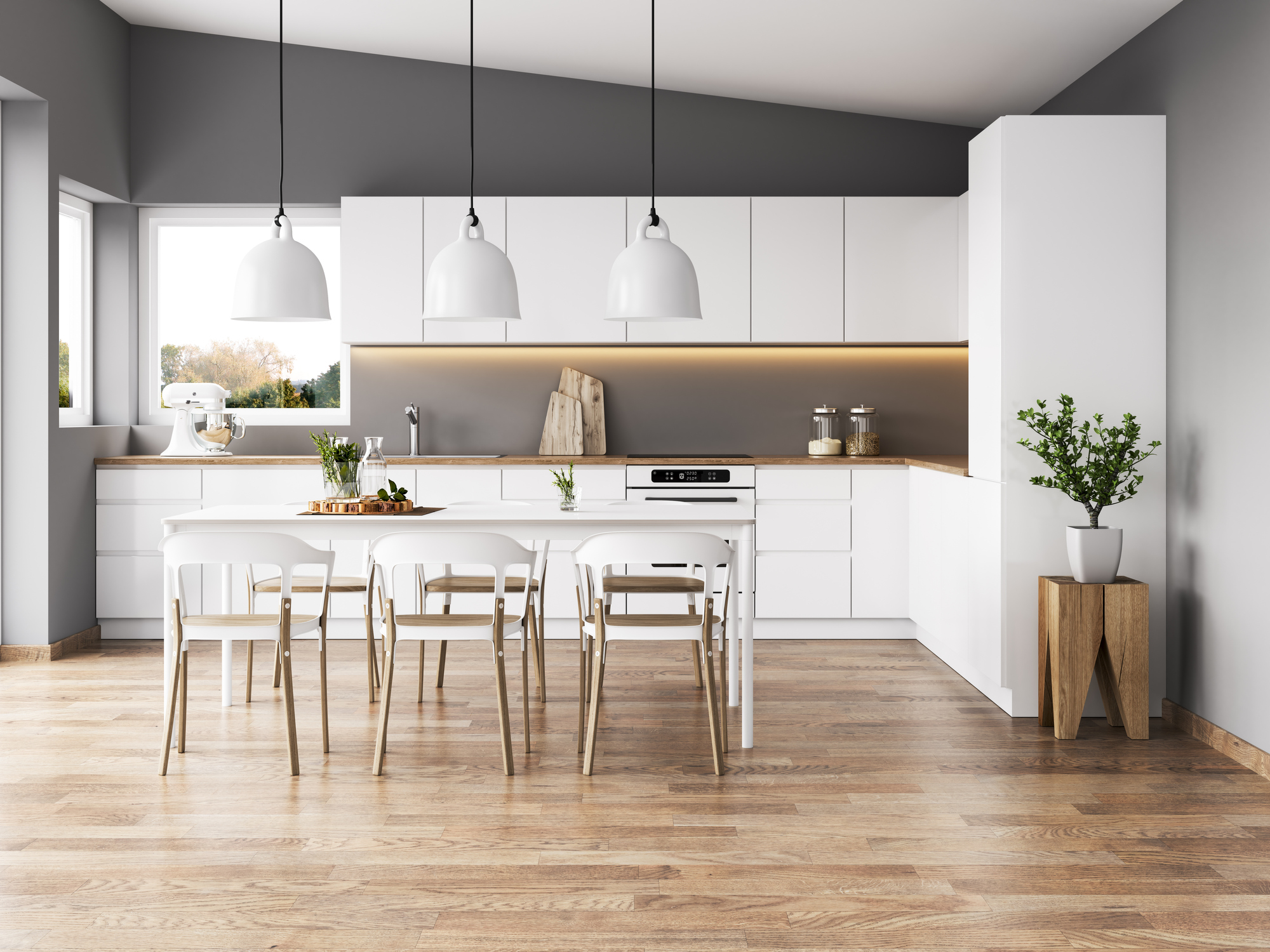 If new floors are on your wish list for 2022, you will enjoy taking a look at the latest hardwood flooring trends. Do this before you start shopping so you know what you love ahead of time. Although popular wood species remain consistent with oak flooring at the top of the list this year, the most common installation patterns and stain colors have changed for 2022.
Installation Patterns
Because straight-lay wood flooring installation is the least expensive, it's still the most popular. However, we've seen a great resurgence in the herringbone and chevron patterns for installation. Just remember that if you choose either of these, you need flooring which is all the same length. This can add to the cost. But if you love adding visual interest to your home, talking to your flooring company about a unique installation pattern may be a great first step.
Overall Look
Grey is no longer the most popular stain for hardwood flooring. Emerging hardwood flooring trends show the most popular stain right now is mid-tone browns or no stain at all. Mid-tone browns can give your space a warm and inviting feeling. Natural finishes allow you to show off the knots and whorls in the wood which is on trend as well. If you want flooring with character, consider either reclaimed wood or something other than top or select grade. As for the finish, consider a low sheen or matte finish.
Wide Plank Flooring
Hardwood flooring trends are similar to other flooring trends right now; the "bigger is better" concept seems to be common. Wide plank flooring continues to grow in popularity. However, the wider the plank, the more expensive the flooring.
American Grown/Milled
We've been a proponent of American grown and milled wood flooring for a long time! In fact, we've even recommended it before it became one of the fastest growing hardwood flooring trends. We prefer American products because they are more consistent and the process is more regulated. This can mean fewer chemicals. And because of continuing supply chain issues, American-made product popularity will continue to grow.
Seer Flooring Offers Hardwood Flooring Installations Throughout the Bay Area
Whether you're in Palm Harbor, Clearwater, Lakewood Ranch, Sarasota, or anywhere in between, we are your flooring installation company. Call us for a free quote. We'll happily help you choose a material, installation pattern, and finish to complement your home and fit your budget, whether you want to jump on the latest hardwood flooring trends or not. Call any of our offices today. Sarasota – (941) 242-7337 Clearwater – (727) 785-1930 or Palm Harbor – (727) 469-7963