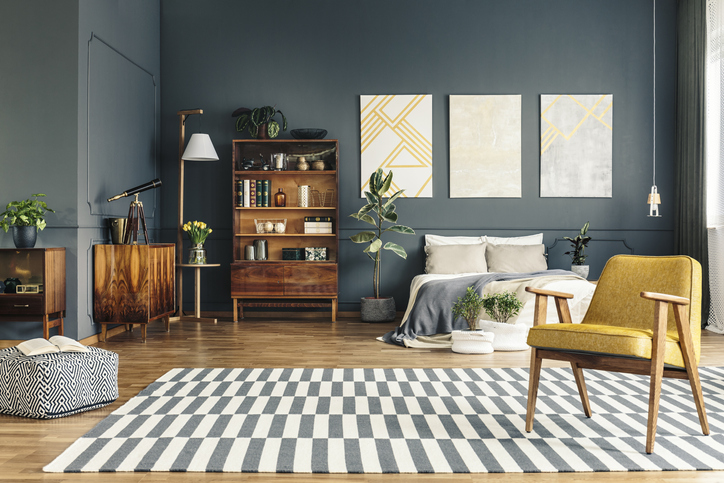 One of the most frequently asked questions people who have hired us to install their new hardwood floors ask is, "What should I do about rug pads for my area rugs?" We appreciate this question because the wrong rug pads can damage wood floors – new or old. Whether you're new to wood floors or are having yours refinished, here's what you need to know about rug pads for hardwood floors.
Always Use a Rug Pad
Even if the rug is heavy and won't move on its own, use a rug pad. The backing of the rug itself can scratch the floor. Initially they may be virtually invisible scratches, but over time it will wear through the finish. This happens most often when the furniture moves on the rug but can happen simply by walking on it. On small rugs, the rugs will slide around and scratch the floors.
Choose Quality Natural Rug Pads for Hardwood Floors
If you are looking for some extra padding and want a non-slip rug pad, consider a felt-backed, natural rubber. The natural rubber won't stick to the floor. It also won't deteriorate underneath the rug. The felt backing provides cushioning beneath your feet and furnishings. An added bonus is that they also provide some sound insulation.
For rugs that are thick or where you can't have the extra padding because of a door clearance or don't want it, natural rubber pads are the best option. They'll prevent the rugs from slipping and protect the wood floors. Just like felt and natural rubber, they won't deteriorate beneath your rug. And, because they're natural rubber, they won't give off toxic VOCs like many of the synthetic rubber pads do.
Quality Makes a Difference
Cheap rug pads and inexperienced flooring companies can negate any investment in new floors. Always choose an experienced wood flooring company and quality rug pads for hardwood floors so you get the most out of your investment. If you're looking for a wood floor installer or refinisher in Clearwater or the local area, contact Seer Flooring by calling (727) 785-1930 or filling out our contact form today. We also have offices in Palm Harbor and Sarasota.