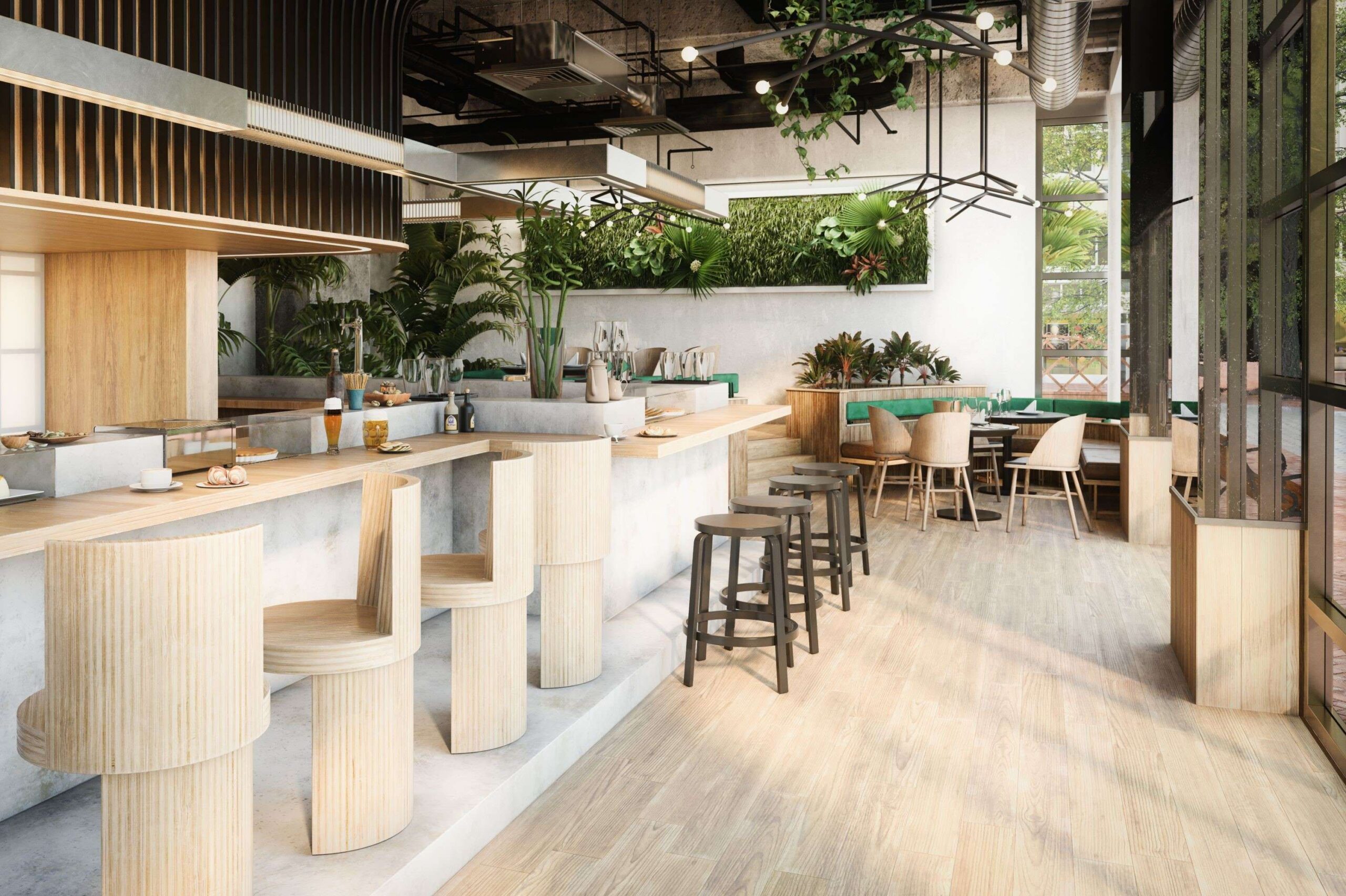 There are many types of golf courses with various club houses. From exclusive, members-only country clubs … to community golf courses with clubhouses and membership … to small, open-to-the-public facilities. All need some type of commercial flooring for their buildings. Because there is such a variety of types of golf courses and associated club houses, the right club house flooring for one facility may not be right for another. Larger country clubs many need several flooring options for different spaces in the building.
Things to Consider When Choosing Club House Flooring
Of course, you want commercial flooring throughout your space. Not only will the floors see a lot of traffic, but golf shoes aren't gentle on floors. And, because golfers often come in from the rain, you should consider waterproof non-slip flooring in much of the space.
Different Areas May Need Different Flooring
A banquet area needs flooring that looks nice for formal occasions but also likely needs a defined dance floor. If your golf course has a café style dining area, you probably want it to have floors that stand up to golf shoes just like your pro shop flooring. The kitchen and locker rooms should have easy to clean, non-slip flooring.
What Commercial Flooring Materials Should You Consider?
Tile and laminate are flooring materials of choice in Florida businesses of all types. Tile is durable and waterproof. Commercial laminate is durable but not always waterproof. Tile isn't the only waterproof option. Many golf courses opt for luxury vinyl tile or luxury vinyl plank, especially when they have an area where they want an upscale look. Assuming you choose commercial grade luxury vinyl flooring, it's as durable and waterproof as tile.
Let Your Local Flooring Company Help
Because the options for commercial flooring in a club house are virtually limitless, getting input and advice from a local flooring company can prove invaluable. Seer Flooring offers free consultations and estimates at your facility or at your builder's or contractor's. We're happy to discuss with you what flooring we recommend for club houses, banquet areas, and the rest of the facility based on our experience in Sarasota, Clearwater and Tampa Bay. Call us today at (727) 469-7963 to schedule your appointment or fill out our contact form.