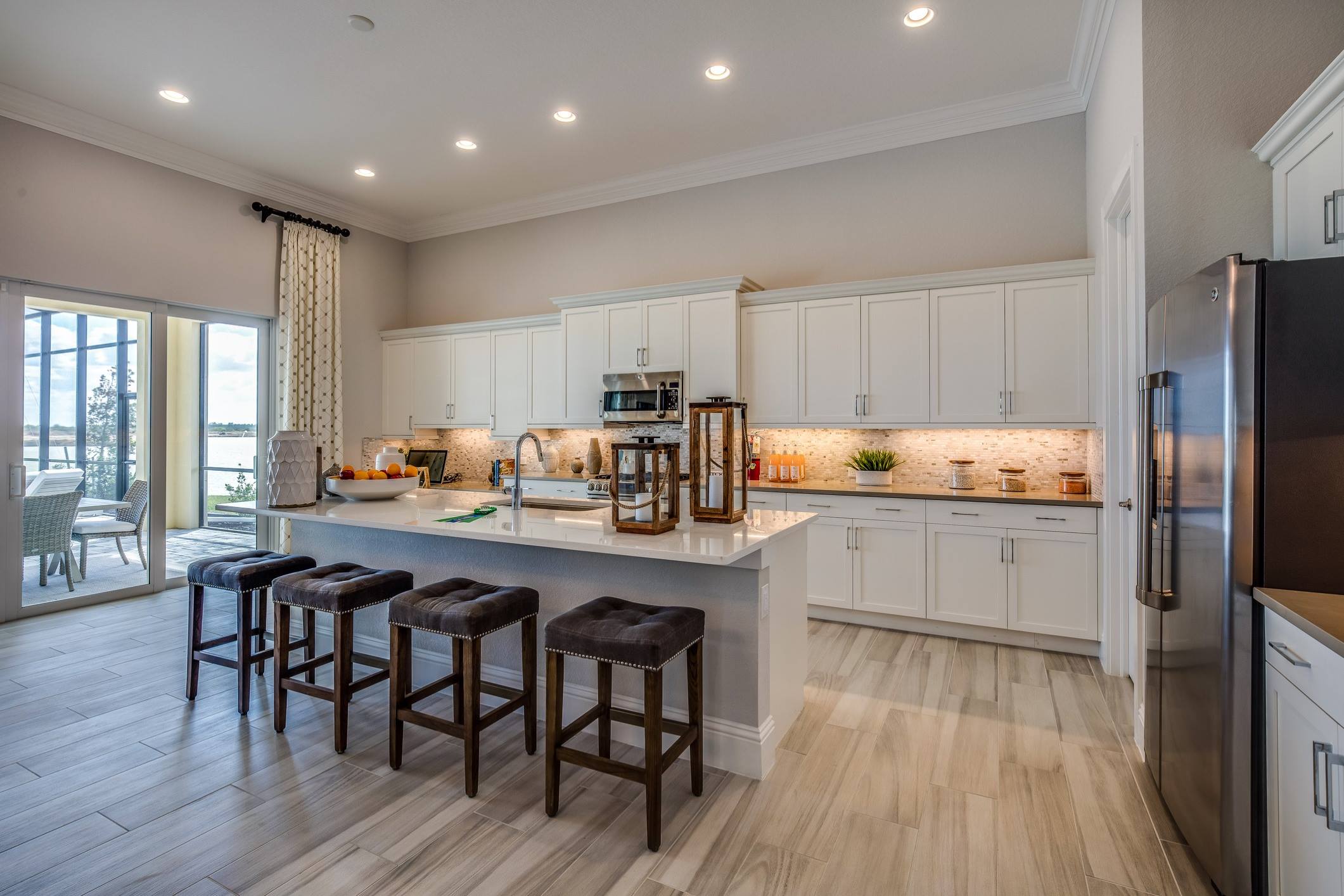 Recently I had a conversation with a kindergartener about the differences in fact and opinion. Within minutes, one of his parents provided their opinion about vinyl flooring. They insisted that it is cheap, and they'd never install it in their home. And in this case, I couldn't help but explain that there are differences in vinyl today. Yes, there is cheap, stick-on vinyl flooring, but also what is called luxury vinyl tile (LVT). As residential flooring installers, we find LVT to be an option that many homeowners choose. Opinions are often routed in myth.
Myth – Hardwood Flooring is Not Well-Suited for the Humid Florida Climate
When properly installed, hardwood flooring is a great option for just about any Tampa or Sarasota area home. Generally, when hardwood flooring expands and buckles or contracts and has large gaps, that means that the residential flooring installers who performed the installation didn't do something right. Sometimes they failed to give the planks proper time to acclimate to the home. It may mean that the installer failed to put down a moisture barrier. It could even be a sign of improper installation techniques.
Myth – Tile Flooring is the Only Waterproof Flooring Option
Believe it or not, even tile flooring can sustain water damage. It is the best option for very wet environments like the bathroom and laundry room. However, quality luxury vinyl tile and plank products are water resistant (based on the manufacturer). And, if you are diligent about cleaning up spills, properly sealed hardwood and engineered wood are able to withstand accidents.
Myth – Only Hardwood Flooring Helps Your Resale Value
We don't recommend replacing your floors just to sell your home. You may want to give your buyers a flooring allowance if you know that they need replacing. However, if you are replacing your floor for yourself but giving consideration to resale values, hardwood flooring does have the highest ROI (return on investment) according to realtor.com at 70-80%. Surprising to many is that ceramic tile and stone tile have a 70% ROI on average which is comparable to hardwood.
Do You Want the Facts About Flooring?
Call the experienced residential flooring installers at Seer Flooring. We have decades of experience installing all types of flooring materials. Our professionals will always answer your questions about material, installation and everything else related to your new floors with honesty. Call Seer Flooring today for new floors in Sarasota, St. Petersburg or Palm Harbor at (727) 469-7963 or fill out our contact form today.