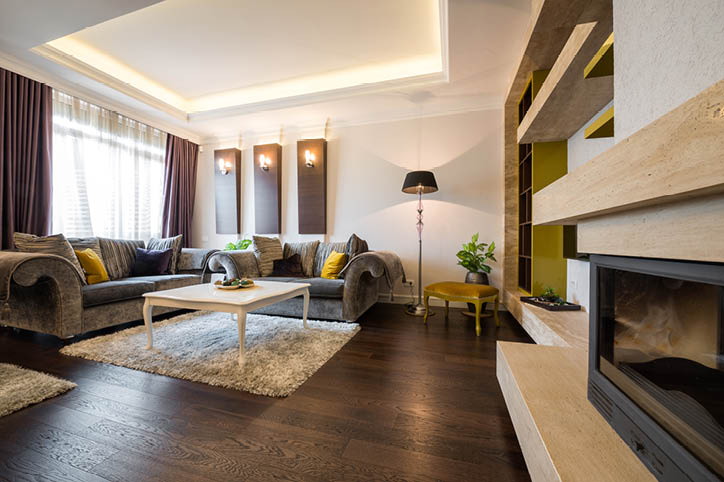 Many people think of hardwood floors as something most often found in historic homes and traditional style modern homes. As a wood flooring company, we can assure you that we've installed hardwood floors in virtually all styles of homes, from historic to contemporary ones. If you're not sure what flooring material you want in your home, consider wood floors. Here's why.
Create the Style You Want with Unique Installation Patterns
Although most homeowners choose a straight lay installation for their hardwood floors, that's not the only option. You can choose a diagonal or chevron install for a contemporary or modern look. If you want to separate the spaces in an open floor plan home, create a rectangle or square design in each space. Mix up the species of wood in your home and you'll create a unique look no matter what installation pattern you choose.
Infinite Color Options
Admittedly you can find tile flooring in just about every color imaginable, but it's not the same as actually creating a custom look with stain on your hardwood floors. When you choose the right wood flooring company, they will help you create the look you want by providing samples on your installed and unfinished flooring. They can also show you examples of their work that may be similar to what you're looking for.
They're Timeless
Wood flooring has been a staple in homes and businesses for centuries. If you want a flooring material that will never go out of style, wood is the best option. If you change your décor style, you can change the stain color on the floor without having to go through the expense of new floors. And, with care, your wood floors may be the last flooring you'll have to install in your home.
Looking for a Wood Flooring Company in Tampa Bay?
Seer Flooring has offices in both the Tampa Bay and Sarasota areas. We have decades of experience installing many species of wood, in all installation patterns. Our team can also refinish or restore your old wood floors to match your home's new style. Call us today at (727) 469-7963 for your free consultation and estimate.