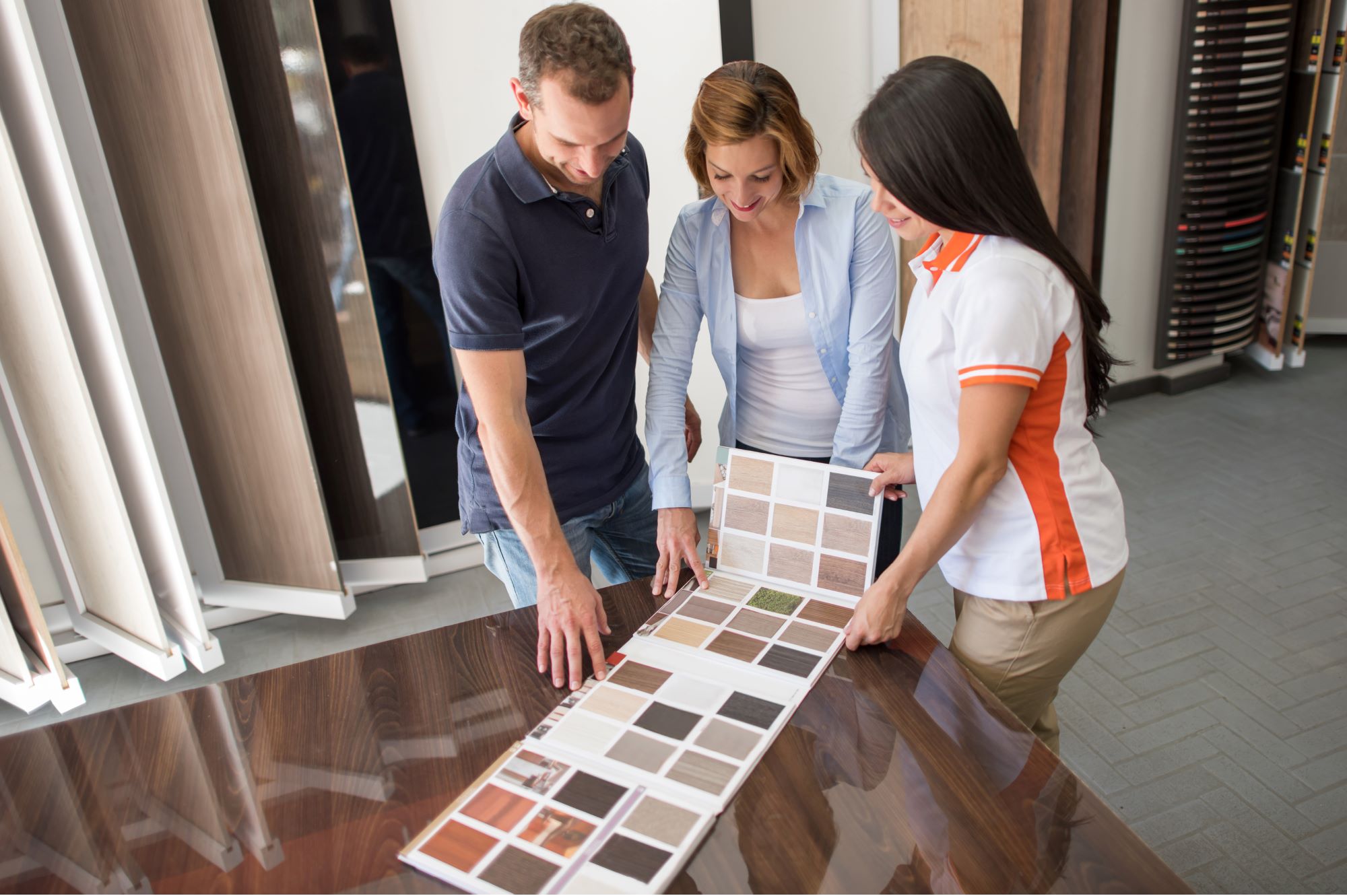 If you're replacing the flooring throughout your home, you have many options. As a flooring company that installs many different flooring materials, we're often asked which is the best. We understand that everyone has their preferences but when a homeowner really has no idea, we start by discussing the advantages of hardwood floors.
Longevity
There are homes throughout the country that have original wood floors that are more than a century old. Quality, properly installed, and maintained wood flooring will last as long as you (and likely anyone else) owns your home. Nothing lasts as long as real hardwood floors.
Low Maintenance
Wood floors require little maintenance. As long as you sweep them regularly and damp mop them every few weeks, they're going to look great for years. About once ever eight to twelve years you'll need to refinish them.
Adaptable
Once you choose a color tile, laminate or carpet, you're stuck with that color for as long as you have that flooring. With wood flooring, you can opt to completely refinish them if you want to change the look of your home. Your flooring company can sand through the finish and stain to give you a blank slate for a new look.
Options
Not only do you have the option to stain the wood almost any color imaginable, there are many other options. First, you'll need to consider a wood species. The next option you and your flooring company may discuss is the installation pattern. From there they will need to work with you to choose your stain and finish. In addition to the color options, you can choose any finish from a high gloss to a matte finish.
Home Value
Even if you're not planning on selling your home any time soon, you likely consider the impact any change that you make to your home has on its value. Hardwood floors add value to your home. A recent CNN report found an average return of 118% on the installation of new wood floors.
Are You Ready for New Hardwood Floors?
Call Seer Flooring for your free estimate and consultation for your new wood floors. Of course, we know wood isn't perfect for every home, family or even room in your home which is why we also install many other flooring materials throughout the greater Tampa Bay and Sarasota areas. Call us today at (727) 469-7963 or (941) 242-7337 to schedule your appointment.